NeoRetin
Regular price
Sale price
€16,50
Unit price
per
Sale
Sold out
Innovative home peeling system that enhances the action of other depigmenting products. Its chemical and enzymatic exfoliating active ingredients promote skin renewal in 20 minutes.
Suitable for

Suitable for Dry, Normal, and Oily Skin
How it works

RetinSphere® Technology stimulates epidermal renewal and enhances the effect of active ingredients. Its non-comedogenic formula is impregnated in concentrated discs made of pure fibres that minimise allergic reactions. Suitable for all skin types. They do not release lint during application. Its slightly rough surface favours mechanical peeling during massage. Tested under dermatological and ophthalmological control.
Share
View full details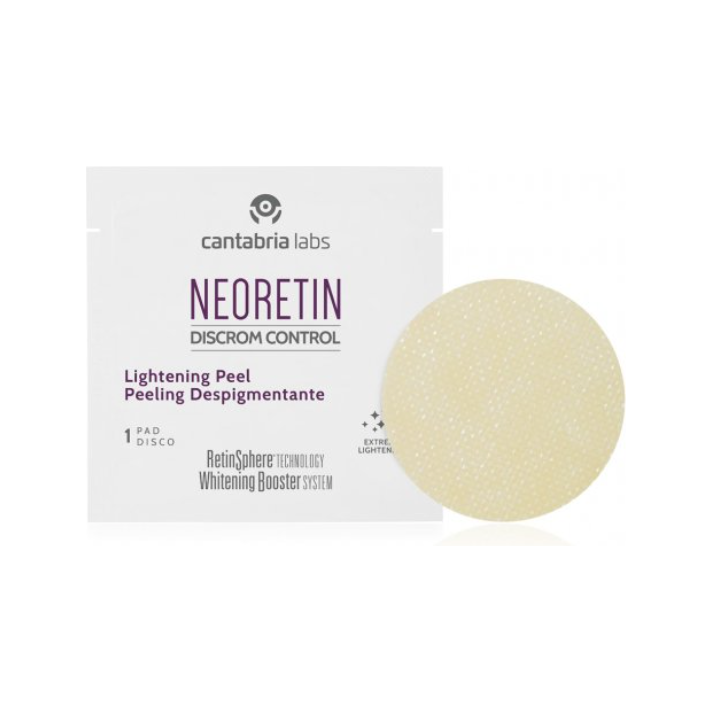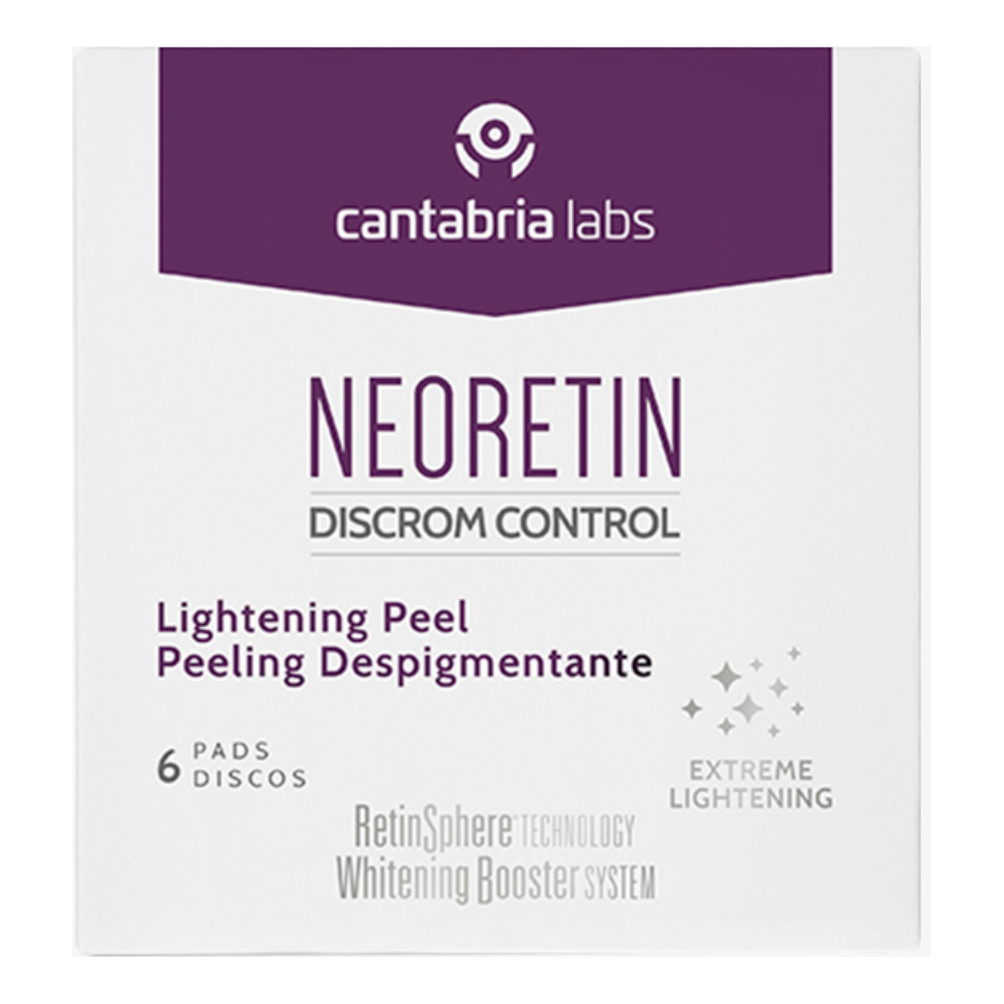 Instructions
How to use
Recommended: 1. Slide the concentrated disc over the area to be treated, on cleansed and dry skin in a smooth circular and continuous motion for 30 to 60 seconds. 2. Leave to act for about 20 minutes or leave on overnight. If any symptoms of irritation occur (redness, itching or stinging) remove immediately. 3. After the indicated time, or the next morning, rinse thoroughly with water. 4. Then apply your regular depigmenting treatment.Apply it once a week.
TheFaceFace focuses mostly on professional skin care which requires an online skin consultation for best results.
Book Online Consultation